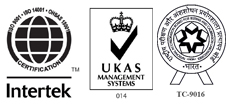 With State - Of - The - Art integrated facilities, we manufacture Technical Textiles, Industrial fabrics and Specialty products in compliance with stringent global standards of operations, quality and safety.
Mecords is certified for its Quality, Environment, Health & Safety Management System. Also Mecords Laboratory is NABL certified ISO 17025:2017 for Testing purpose.
We ensure that our products are manufactured keeping in mind all these norms and ensuring the best quality & environmentally friendly products. We ensure safety of our workers & employees at all times and conduct regular trainings for the same.




MECORDS is the largest Indian manufacturer of woven Tire-Reinforcing Technical Textiles, Industrial Fabrics and Specialty Fabrics.
Our Technical Textiles Products for Tire-Reinforcing include Chafer fabrics, Tacky Bead Wrap Tapes and Cap Ply-Strips
Our Industrial Fabrics and Specialty Fabrics such as Liner Fabrics, Coated Fabrics, Filter Fabrics, Impression Fabrics and Reinforcement fabrics are used
either as a part of industrial processes at clients' manufacturing facilities
or incorporated by them, for reinforcement in a wide range of final products like diaphragms, hoses, inflatable boats and a variety of mechanical rubber goods.